Leveraging data from more than 1,500 grant programs GrantSolutions provides users the ability to make data-driven decisions. The user-centered design throughout the ecosystem enables agencies and recipients to spend more time on mission-critical activities and less on administrative functions.
Partners can determine and pay for the services that best meet their specific needs.  GrantSolutions software services are fully hosted and secured in a FedRAMP-certified cloud environment.
Providing comprehensive, flexible, and cost-effective solutions for both Grant Offices and Program Offices in support of their Recipients.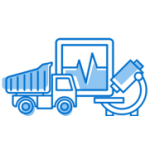 Program Management Services
GrantSolutions Program Service offerings support the mission-driven and complex work of Program Offices in administering grant programs.
Monitor and provide oversight of grant programs and projects from within GrantSolutions to provide a seamless transition from award to post-award activities
Demonstrate the value of grant program investments by capturing and analyzing the performance data that tells the story of grant programs
Gain greater insight into work activities and grant project performance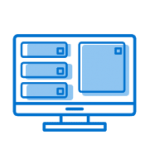 Grants Management Services
Delivers comprehensive discretionary and non-discretionary grants management capabilities from funding opportunity planning through award to grant closeout.
Manage all aspects of your grants business and reporting in one place
Assured compliance with Government and Agency standards
Improved transparency and accountability
Reduced time spent on administrative activities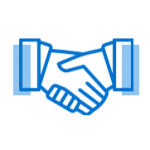 Communications and Outreach: "Tell the story" of program impact through videos, graphics, and recipient communications
Advisory: Access to experts who can assist with, onboarding, process reengineering, strategic planning, and performance measurement
Administration: Perform grant and program administration activities and provide surge support, ranging from application, award processing, and post-award management
Training and Support: Choose from flexible training and support models ranging from on-site, web-based, or Partner-specific approaches